The barrier-free Camp where campers of all abilities come to Discover Life!
The barrier-free camp where campers of all abilities come to Discover Life!

WHY CAMP FOR ALL?
Camp For All transforms the world for children and adults with challenging illnesses or special needs. Intentionally delivering unique, truly barrier-free experiences throughout the year, Camp For All collaborates with multiple non-profit organizations to enable thousands of campers and their families to discover life.
WHY CAMP FOR ALL?
Camp For All is a unique, barrier-free camp working in partnership with other not-for-profit organizations to enrich the lives of children and adults with challenging illnesses or special needs and their families throughout the year.
THE BARRIER-FREE DIFFERENCE
Camp For All is truly barrier-free, not just accessible. It is uniquely designed to serve children and adults with multiple challenges. The outcomes for every activity are about emotional healing and helping campers realize they are not defined by their challenge. All of the programming is "adaptive," meaning that the activities can be accomplished in multiple ways so that all can participate.



I had a seizure at Camp. When I got through it, I said, 'I guess I have to go home, now. And they said, No….Let's go to archery!' It made me realize that I wasn't defined by having epilepsy.


If I've done anything right in my life, it's Camp. Everything else can be crazy, but Camp makes you feel like you've done something right. –Camp For All staff member


I have never known anyone before who had PKU and am grateful to have made friends that do and go through the same things as me. –Camp PHEver camper


Such a spectacular facility with such a great mission. It means the world to my boys. –Camper parent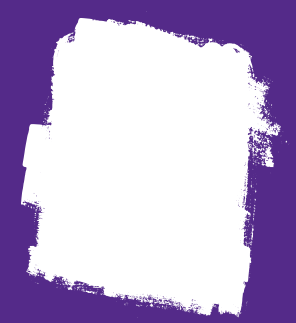 Barrier-Free, Special Needs Camp in Texas
There is no better way for your child to have life-changing experiences and discover the fun and excitement of the Camp lifestyle than to attend a special needs Camp in Texas. Here at
Camp For All, we have been providing a welcoming, all-inclusive atmosphere since 1998. We're dedicated to making sure that all children and adults with special needs and challenging illnesses have the experience they deserve and create life-long memories that they'll cherish forever.
What We Do 
Our goal is simple: to make sure that every single activity we offer is available to every single individual who comes to Camp. It's a true barrier-free experience where everyone feels welcomed and encouraged. The benefits of this type of lifestyle at our Camp in Texas include:
Helping children discover life in a beautiful new way
Allowing children and adults with all ability levels to find hope and joy
Helping campers grow in self-confidence and develop new skills
Showing participants that they are not alone, that they're part of a strong and vibrant community
Providing emotional healing in a way only this experience can
It works. Every year, we see nearly 9,000 visitors, who are both children and adults. Since 1998, we are proud to say that we have served more than 180,000 campers. Today, we work in collaboration with more than 65 various non-profit organizations. We constantly strive to make sure our Texas non-profit Camp has an impact that can be seen all over the state and all over the country.
More Than a Camp in Texas 
As a leading special needs Camp in Texas, we're open all year around. We only close briefly from the end of November to the first week of January, during the holiday season. If the summer months don't work for you, come check out all of the great camp activities and opportunities we offer during the rest of the year. As always, our mission is to make sure that there is something for everyone and that all campers have a chance to experience what we offer.
Contact Us
Would you like to learn more about our Texas special needs non-profit Camp? We would love to work with you and answer all of your questions. You can email us any time at beckert@campforall.org​ or simply give us a call at 979-289-3752. We look forward to hearing from you!